Clubs at Theale Green School
We are very proud of our clubs at Theale Green School. As you can see from the list below we run a wide variety of clubs. If you think something is missing from our club list, then just ask us and we will do everything we can to make it happen. That is why we recently started a Lego Club!
The easiest way to join a club is to come to the Clubs Fair at the start of the school year. This takes place in the School Hall and is an opportunity to find out about our clubs, meet students who are already involved and sign up!
The clubs take place in a variety of venues either at lunchtime or after school. They are an opportunity to learn new skills, meet new and like-minded people and to have fun! 
There will be a clubs timetable published at the start of each year that will tell you when and where the clubs are. 
See you at Clubs Fair in September!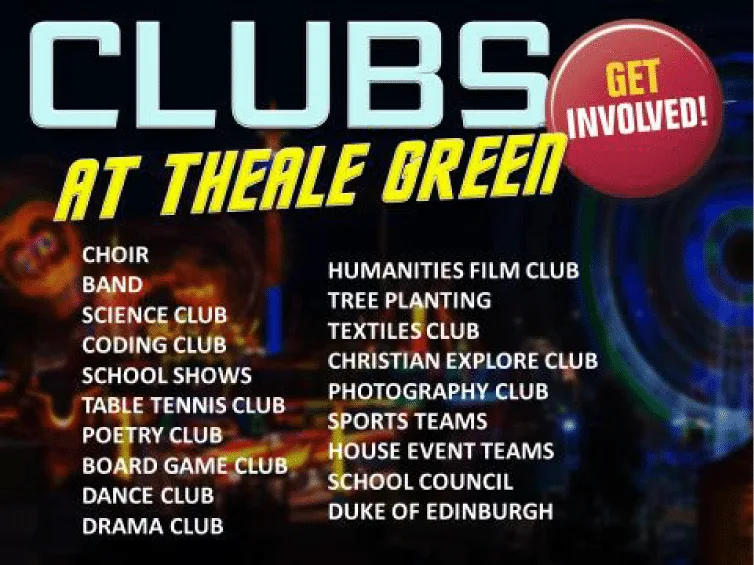 We are pleased to announce that these three clubs will be coming to school after Easter this year!