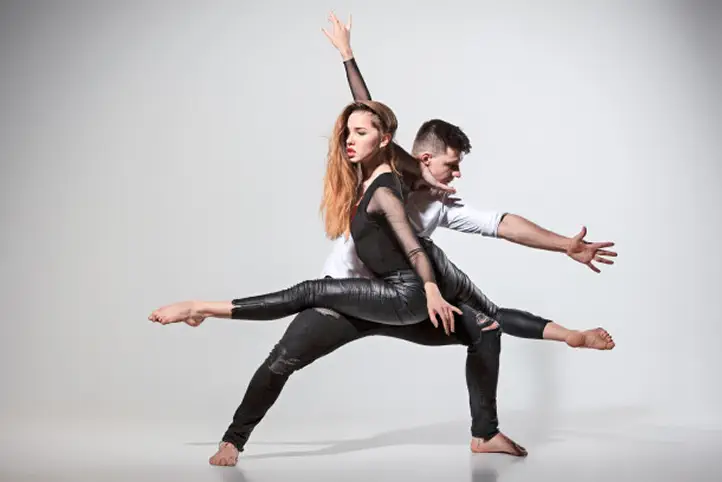 "Dance is a diverse discipline. It is more than movement and technique. It's inspiring, it's enjoyable, it's motivating: to an individual, a group, a class and a school" – Richard Alston, 2009
The Dance Department at Theale Green School believes in building an inclusive, supportive, and creative environment for all students. We are committed to providing an exciting and challenging dance education that strives and supports students to achieve their best and encourages students to create, question and learn through Dance.   
Key Stage 3
At Key Stage 3 students are introduce to dance performance and choreographic skills. They participate in one hour of dance every two weeks, lessons are practical, fast paced and compliment other curriculum subjects by exploring the impact and effects of exercise upon the body. Assessment is practical, the final performance and choreographic process is considered.  
Throughout Key Stage 3 students explore a range of dance and cultural dance styles including Bollywood, Ballroom, African Gumboot and Contemporary Dance. Through the practical exploration of these styles' students appreciate a number of professional works including Ghost Dances by Christopher Bruce and the history of each style.  
Alongside these students also explore thematic dance and how dance can communicate a clear idea including Secret Agents, Pressure, and the Water Cycle. These units all link to the curriculum in Drama, Music, Geography, Science and PSHE. 
All students in Key Stage 3 will take part in one solo set study performance to develop their technical and physical skill.  
GCSE
At Key Stage 4 we offer AQA GCSE Dance. The aim of GCSE Dance is to provide students with the knowledge, skills and understanding of the subject through creating, performing, rehearsing and appraising dance. 60% of the GCSE is through Performance and Choreography and 40% is through a written Dance Appreciation exam. 
Students will be required to learn four technically demanding set phrases and will be assessed on two of these through a solo performance; with this, students will be assessed on both their physical and technical skills. Students will then develop the remaining two set phrases into a duet/trio performance where they will be assessed on their expressive skills. This will be a minimum of three minutes in duration. Students must also learn how to respond creatively to an externally set stimulus and will choreograph a group dance where they will teach and direct the peers in their group. This will be a minimum of three minutes in length. 
Questions for the exam are based on students' knowledge and understanding of their own practice in performance and choreography alongside critical appreciation of 6 professional works from the dance anthology ranging from styles of Street to contemporary. 
A 
LEVEL
A Level Dance is a dynamic qualification which encourages students to develop their creative and intellectual capacity, alongside transferable skills such as team working, communication and problem solving. All of these are sought after skills by higher education and employers and will help them stand out in the workplace whatever their choice of career. 
This specification reflects both historical and current dance practices, making it more relevant, and inspires a lifelong passion and appreciation for dance. Students will be able to study a range of dance styles. Students can perform and choreograph in a style of their choice for the group work, providing it meets the assessment criteria. Assessments are both theory and practical.  
Career Links
Dance develops creative, imaginative, physical, and emotional capabilities – transferable skills which can be applied to a range of careers. Studying Dance can lead to a variety of career paths including dance movement therapy, sports science, teaching, design, performance, and choreography.   
Extra Curricular
The Dance Department offer a range of extracurricular activities and opportunities including workshops from outside dance companies and theatre trips. There are several performance opportunities throughout the year including an end of year dance show 'Dance in Action' that is open for parents and friends to come and support.