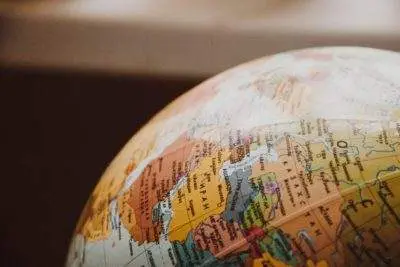 "Traveling – it leaves you speechless, then turns you into a storyteller." – Ibn Battuta

"Once a year, go someplace you've never been before" – Dalai Lama
The importance of Travel and Tourism
Tourism is often referred to as the worlds biggest industry – everyday people meet, travel the globe, go on holiday, undertake a business venture or explore new places. The World Tourism Organisation supports work on the UN Sustainable Development Goals and tourism is a key player in reducing poverty and improving lives for people around the world. In the words of WTO, "Over the decades, tourism has experienced continued growth and deepening diversification to become one of the fastest growing economic sectors in the world. Modern tourism is closely linked to development and encompasses a growing number of new destinations. These dynamics have turned tourism into a key driver for socio-economic progress. "
Travel and Tourism is one of the largest sectors of the UK economy. According to the 2020 ABTA report, it made an annual economic contribution of £146bn and sustained more than 1.52 million jobs directly and supported many more indirectly. Furthermore, the UK Travel and Tourism industry is a key employer of young people, with 27% of the global industry made up of under 30's. However, ABTA still report a skills shortage within the industry, making this course key and important to the future of this industry.
A Level 
We offer the BTEC Level 3 National Extended Certificate in Travel and Tourism (NQF) qualification across the two years of Sixth Form Study. This subject has a long standing within the Geography department and, as such, the teachers are well versed and passionate about the subject. It complements the study of A-level Geography. The BTEC Travel and Tourism course consists of two external examinations and two internal portfolio coursework elements. It is designed to support learners who are interested in learning about the Travel and Tourism industry alongside other fields of study, with a view to progression to a wide range of higher education courses, not necessarily in the Travel and Tourism field. Learners will develop their understand of the Tourism sector and its components, including the business elements and customer service side. Students will also develop their portfolio, research and analytical skills.
Careers
Learners who complete a BTEC National in Travel and Tourism may well do so because they wish to follow higher education or a career within the industry. Careers range from event management, travel agency, hotel management through to tour manager, tourism officer, event organiser, marketing executive and outdoor education manager.