The vast majority of our year 11 students continue to Theale Green School 6th form as they recognise understand the strong reputation our 6th form has for strong academic outcomes. They know they will continue to be supported throughout their time in school, and enjoy the clear sense of community that permeates through the school. Our students leave Theale Green School with the skills and attributes to make a success of the next stage of their careers.
Our highest performing students progress to highly ranked universities, with a significant number attending Oxbridge and other Russell Group universities. A number of students have undergone rigorous application processes to gain apprenticeships at prestigious companies.
Each year we keep in touch with our alumni, with many coming in to speak to current students or to support with events. We also welcome recent leavers to attend our annual presentation evening to celebrate their success and hear about the next stage of their journey.
Doug Gurr
Amazon UK Country Manager
Doug Gurr
Amazon UK Country Manager
Jack Winstanley
BBC Berkshire reporter
Katie Jeal
Leading character dancer at Disneyland Paris
Doug Gurr
Amazon UK Country Manager
Past alumni have gone on to work in a wide variety of fields, each significant in modern day Britian including:
· Doug Gurr – Head of Amazon UK
· Jack Winstanley – BBC Berkshire reporter
· Katie Jeal – leading character dancer at Disneyland Paris.
· Lucy Harverson – actress in film and television including "Roadkill" (BBC)
· Stephen West – degree level apprenticeship at Schlumberger
· Mary Tingle – 1st class degree in Performing Arts – now training a drama teacher
· Isabella Barbieri and Margherita Barbieri – models & professional dancers. Margherita is an advocate for mental health, eating disorders and a social mediaist.
· Emma Bremner-Milne – marketing consultant for B2B Media
· Liv Burton – makeup artist in West End (Wicked, Dreamgirls, Book of Mormon)
· Alan Lomer – creative director for Fireworks Studios
· Josh Jeffery – fashion designer at ASOS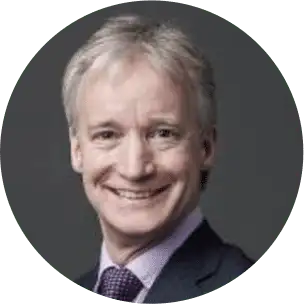 Doug Gurr – Amazon UK Country Manager
He joined Amazon in 2011 and was China Country Manager from 2014 to 2016. Prior to Amazon, he was a senior executive and board member at Wal-Mart's UK operations, Asda Stores Ltd., after founding an Internet start-up and working as a Partner at McKinsey & Co. Doug Gurr has two degrees in Mathematics from the University of Cambridge, and a Doctorate degree in Computing from the University of Edinburgh. He left Theale Green in 1982.
Outside work, Doug is Chairman of the British Heart Foundation, a Trustee of the Landmark Trust, and was until 2014 Chairman of the Science Museum Group. Doug is married with two children, lives in London and Yorkshire, and in his spare time has completed 12 Ironman triathlons and completed over 20 first ascents or ski descents including the first winter ascent of the highest mountain in the arctic.
Emma Bremner – Milne, Marketing Consultant for B2B Media
Emma has over 10 years' experience working in senior positions for some of the world's largest and most influential IT & Technology companies, including Vodafone and Microsoft. She has worked in conjunction with brands such as Coca-Cola and Unilever, leading teams to deliver successful mobile marketing campaigns internationally. For the past 2 years, Emma has run her own successful B2B marketing consultancy in Tech City, London working with global client such as OpenTable. Emma's passion lies in taking big business ideas into smaller businesses and transforming them into successful and great places to work!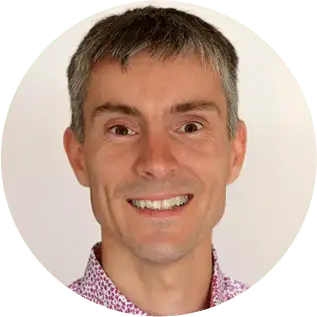 Alan Lomer, Creative Director for Fireworks Studios
Alan Lomer has worked at Fireworks Studios as Creative Director for 18 years. Fireworks Studios is a small digital agency based in Reading. Alan left Theale Green in 1989 to train at ITEC, a government funded training centre before joining Softel, a subtitling and television systems company. In 1993, he took a sound engineer position at Matinee Sound and Vision, a studio in Reading running a team of multimedia developers. He later founded Fireworks Studios with 3 others, who have worked on hundreds of projects for leading companies including Pfizer, GE, Virgin, Channel 4 and WWF. In 2003, Alan started a music production company Red F Recordings, for which he composes music to use on TV, film, and radio. His music is published globally by Universal, Beatbox and The Funky Junkies. ​​​​​​​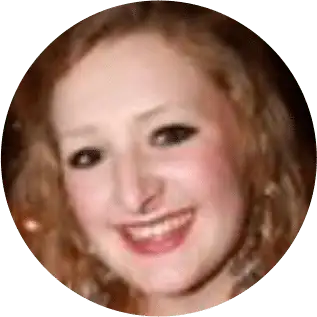 Jessica Griffiths, Graduate Engineer at Fluor Corporation​​​​​​​
Jess left Theale Green in 2011 with Maths, Physics and Textiles A levels. She studied Mechanical Engineering at the University of Nottingham, graduating with a Master's degree. Currently, she works at Fluor Corporation, an engineering, procurement and construction company, having joined the graduate scheme in September 2015, and is working on a range of mechanical equipment.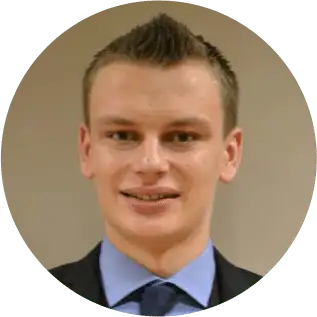 Jack Winstanley, working for BBC Berkshire​​​​​​​
Jack achieved 2 A* and an A in his A levels in 2013, along with an A in his Extended Project Qualification. He went on to study History at Cambridge University. He said on his departure from school "I am really pleased and can't quite believe I've got into Cambridge. I couldn't have done it without the support I received from my subject teachers and superb Sixth Form team. I've really enjoyed my time at Theale Green and can't wait to take the next step."
Currently, Jack is working for the BBC in their Berkshire base.​​​​​​​
Victoria MacIver, working for an International Charity​​​​​​​
Victoria achieved A*, A,A,B in her A levels in 2013 and went onto Kings College London to study Philosophy. Victoria is currently working for an international charity in London.