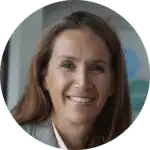 Headteacher Jo Halliday has been speaking on the Well Schools podcast, a series of discussions with school leaders who are improving educational outcomes, by placing wellbeing at the heart of their school.
In episode 7, Jo talks about the school's incredible progress and how it places wellbeing at the heart of everything it does: Well Schools Series Episode 7 – Theale Green School in Berkshire – The Youth Sport Trust Podcast | Podcast on Spotify
Theale Green School is a Well School, a school which places just as much emphasis on wellbeing as it does on academic performance. It understands that children and young people are more effective learners when they are happy and well, and that they must take care of their staff and pupils' wellbeing to create a culture that allows everyone to reach their full potential.
Find out  more about Well Schools at well-school.org