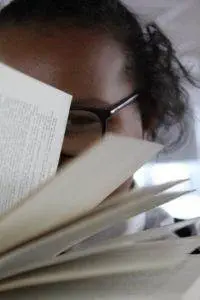 There has been a hushed focus to learning in Sixth Form at Theale Green School on Friday mornings throughout June as more than 30 Sixth Formers shared books with Year 7s and 8s.
Fiona Hockedy, Higher Level Learning Mentor said: "It has been great to see our new buddy system up and running.
"At Theale Green we recognise that reading for pleasure and information is hugely important for learning. It is great to see our Sixth Formers encouraging students in key stage 3 with these crucial skills. We are proud of the supportive links we are building between our Sixth Form and the younger students in school."
Plans are afoot for a similar scheme for maths in the future.
Buddy book sharing will run for four Fridays this term and we look forward to continuing it in the autumn term with our new Year 7 students.