Student Leadership at Theale Green School
"Leadership is taking responsibility in a particular area. It involves teamwork, consultation, discussion and democracy. It will need resilience as one seeks to effect change over time. Leadership always respects others and is inclusive of different groups and a variety of opinions. It includes service, honesty and a desire to solve problems and to improve the educational institution. It will include communication, preparation, consultation and decision making for the good of the whole learning community.
We believe that all students should be leaders, in some capacity, in that they consult and take decisions in various areas inside and outside the curriculum. Good leaders foster democracy and collaboration by building trust and facilitating relationships. We seek student leaders who embrace all genuine contributions and celebrate hard work and success."
– ALET Student Leadership Group

Student leadership at TGS falls into four main categories;
Curriculum
Extra-Curricular
Taking Responsibility: Whole School, Sport and Pastoral
Student Voice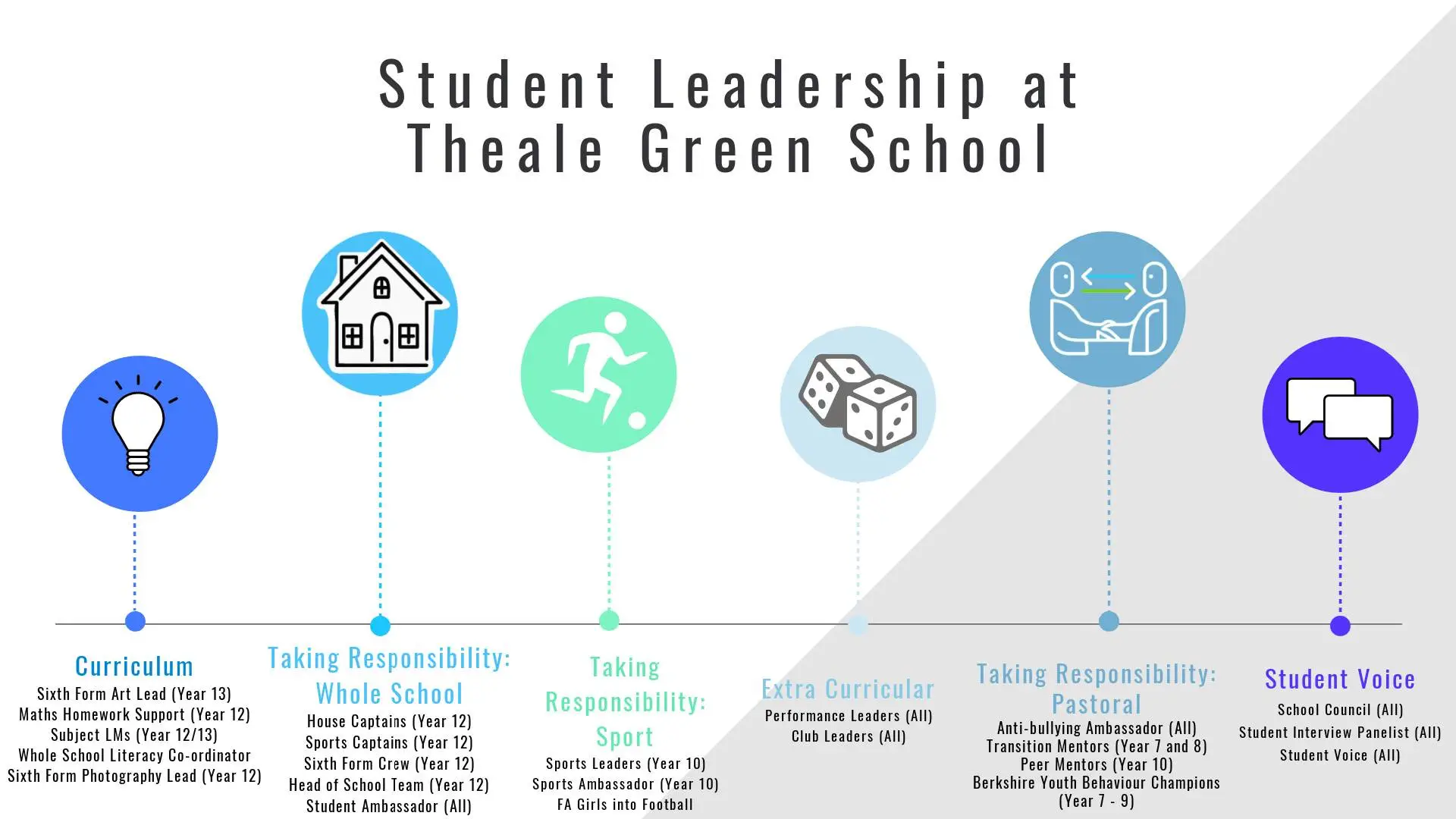 Opportunities are advertised throughout the academic year and each leadership opportunity has its own job description, vision, aims and application process.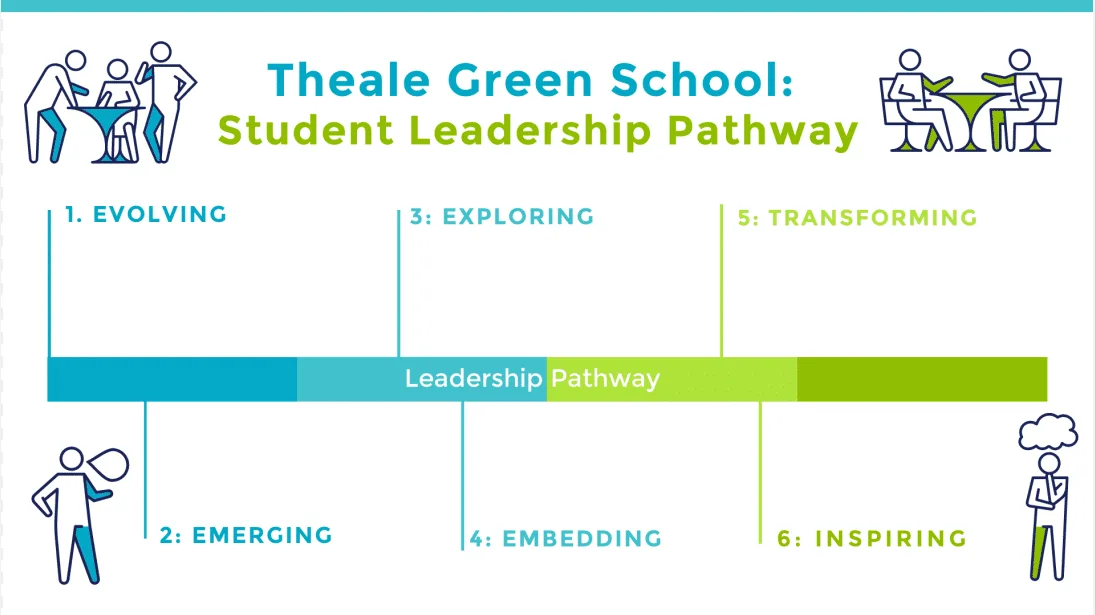 The TGS Student Leadership Pathways has six stages: Evolving, Emerging, Exploring, Embedding, Transforming and Inspiring. In tutor time once a term students record their achievements and leadership journey against the leadership competencies in their Leadership Passport. Students evidence their impact at each stage. Students can progress through the pathways at any rate and are all encouraged to take part. As students meet the set criteria for each stage, they are awarded a pin badge to wear on their uniform with pride.