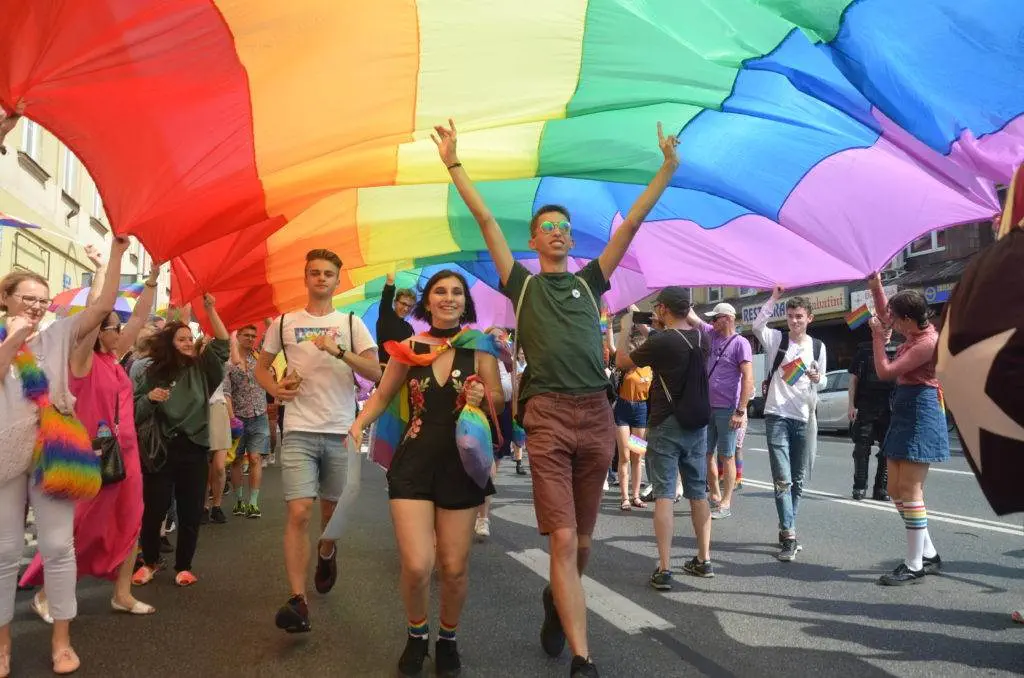 ---
This month (June) we are celebrating Pride, which every year marks the contribution of the LGBTQIA+ community to the world.
What is Pride?
Pride is when many countries around the world celebrate and continue to push for LGBTQIA+ (lesbian, gay, bisexual, transgender, and queer and/or questioning, intersex, and Asexual and/or ally)) rights.
It is held in June to mark the anniversary of the Stonewall riots, a series of protests that occurred in New York city after police attempted to raid the Stonewall Inn, a popular gay bar, in the early hours of June 28, 1969. The confrontation sparked a gay rights uprising that grew year on year with each passing anniversary.
It is now traditionally marked with large, rainbow-festooned marches all over the world.
Pride is not to be confused with LGBT+ history month, which is celebrated in February in the UK to coincide with celebrations of the abolition of section 28 in 2003. Section 28 was a law that prohibited the 'promotion of homosexuality' and hindered education about homosexuality in schools.
---
What can I do to better understand the needs of the LGBTQIA+ community?
If you're looking to better understand the LGBTQIA+ community, there's heaps of free resources to learn more including podcasts, films, TV shows and books.
Representation is so important, both for teens who are themselves LGBT and also for others to gain more empathy and understanding.
---
What podcasts can I listen to?
A Gay and a Non-Gay – the UK's #1 LGBTQ podcast, touching on serious and funny topics and issues.
Queery with Cameron Esposito – explores the LGBTQIA+ experience with self-identifying guests.
Nancy – Kathy TU and Tobin Low explore LGBTQIA+ stories, culture and experience.
The Log Books – explores previous calls received by LGBTQ charity, Switchboard, learning about queer history and the different issues that have been faced throughout time.
---
What films and TV shows can I watch?
Love Simon (PG-13)
The Imitation Game (PG-13)
Modern Family (12)
Queer Eye (12)
Milk (15)
Pride (15)
Call Me By Your Name (15)
Feel Good (E4) (15)
Paris is Burning (15)
The Death and Life of Marsha P. Johnson (15)
RuPaul's Drag Race (BBC iPlayer)
Pose (15)
Schitt's Creek (15)
Grace and Frankie (15)
---
What books can I read?
These books for teens and young adults all feature lesbian, gay, bisexual or transgender characters and relationships.
What is Gender? How Does It Define Us? And Other Big Questions by Juno Dawson (10+)
What's Up With Jody Barton? by Hayley Long (12+)
Stay A Little Longer by Bali Rai (12+)
Ash by Malinda Lo (12+)
Out by Joanna Kenrick (13+)
The Shell House by Linda Newbery (13+)
Postcards from No Man's Land Aidan Chambers (13+)
Boys Don't Cry by Malorie Blackman (14+)
Sugar Rush by Julie Burchill (14+)
Noteworthy by Riley Redgate (14+)
The Perks of Being a Wallflower by Stephen Chbosky (14+)
Undone by Cat Clarke (14+)
Boy Meets Boy by David Levitan (14+)
Out of the Blue by Sophie Cameron (14+)
Inheritance by Balli Kaur Jaswal (14+)
Pretty Things by Sarra Manning (15+)
For synopses of all of these books head to www.booktrust.org.uk
---
Accessing help
As we begin to explore gender identity and sexuality, often in our teens, it can be a confusing time. The important thing to realise is that you do not need to decide about your sexual orientation now.
There are plenty of organisations out there to support you, and don't forget to you can always talk to someone in pastoral care with any concerns you may have.
LGBT Foundation is a national charity delivering advice, support and information services to LGBT communities.
www.lgbt.foundation
Tel: 0345 3 30 30 30
Mermaids is a telephone information and listening service for children and teenagers with gender identity issues.
www.mermaidsuk.org.uk
Tel: 0808 801 0400
Support U offers support to LGBT+ people in the Thames Valley
https://www.supportu.org.uk/
Tel: 0118 321 9111
Topaz Oxfordshire offers a safe space to explore feelings.
https://www.topazoxford.org.uk/
Young Stonewall is part of Stonewall UK, a lesbian, gay, bisexual and transgender rights charity.
www.youngstonewall.org.uk
Tel: 0800 0502020
The Proud Trust Charity who support LGBT+ youth.
www.theproudtrust.org/for-young-people
---
Advice for parents, carers and friends
Your parents or other family members might need some help and advice as well. They can find lots of helpful information here:
www.stonewall.org.uk/help-advice/coming-out/coming-out-advice-and-guidance-parents